Praise Church offers a great Sunday morning children's program with classes for ages 4-7 yrs and 7-11 yrs. We are dedicated to "training up a child in the way he should go" (Proverbs 22:6). We take very seriously the ministry to our children. Godly teachers instill high moral standards and teach age approriate curriculum to all our children from nursery age until they are ready for youth group. We offer special events such as Super Saturdays and summer pool parties. There are also awesome black light puppet shows that the adults enjoy as much as the children.
Nursery is provided for ages 0-3 yrs.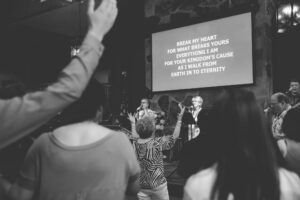 Praise Church is what the name says; "a house of Praise and a house of Prayer". The Lord has brought together some of the very finest musicians and singers to form a dynamic and versatile worship team. The most beautiful thing is all of these fine artists have hearts of worship as many of them are actually worship leaders! It is like super heating an already hot fire! The presence of God during our worship services is very real and life transforming.
We are currently training and raising up the next generation of musicians and worship leaders.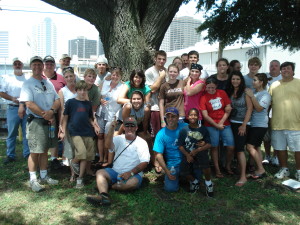 is a group of every age; College, Career, married couples and singles between the ages of 20-100 who are serious about building new relationships in life. We meet after services on Sunday at Praise Church and enjoy fellowship and the word.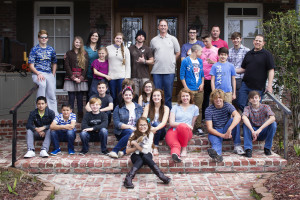 Praise Youth Ministry is a group of young people ages 11-19 that meet weekly to worship and enjoy a good time with various activities. We have a very unique and talented leadership team that provides the kids with real life coaching as well as Bible Instruction. Hey we even have our own pool and lake! Click here to go to our site

Cooking & Hospitality
You do not want to miss our Dinner On the Grounds and local gatherings! We have the best cooks and loving hearts to greet you. love on you and feed you!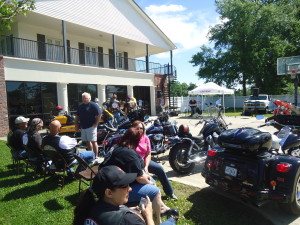 In the Wind Biker Ministry
David and Crenna Myers lead up this Fellowship with bikers from all walks of life that love Jesus. This group enjoys taking rides and reaches out to bikers and anyone they find who needs the love of

Jesus
Media & Creative Communications
Our Tech Team is composed of Audio Engineers, Video Camera operators and editors, and social media architects. They all work together to get the message of God's love to the congregation and all the world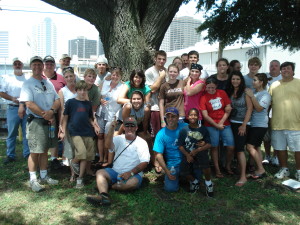 Inner City Outreach Teams
After Hurricaine Katrina the Praise Church youth group went into New Orleans and worked with Youth With A Mission to help "gut" houses. We also go to the streets during Mardi Gras and witness, handing out tracts and telling of the love of Jesus to anyone who will listen.We have a tremendous cooking ministry available where 100's of meals can be prepared and distributed in the projects and in local disaster events.
Steve and Bromwyn Niles
Directors Youth With A Mission
Algeirs Point, Louisiana
Jan Stratton
Jesus Miracle Power Ministries
New Orleans, Louisiana
Jean Wahl RN
Women Crisis Pregnancy
CenterMetaire, Lousiana
Sammie Miller
Sidewalk Counseling
Woman Crisis Pregnancy Center